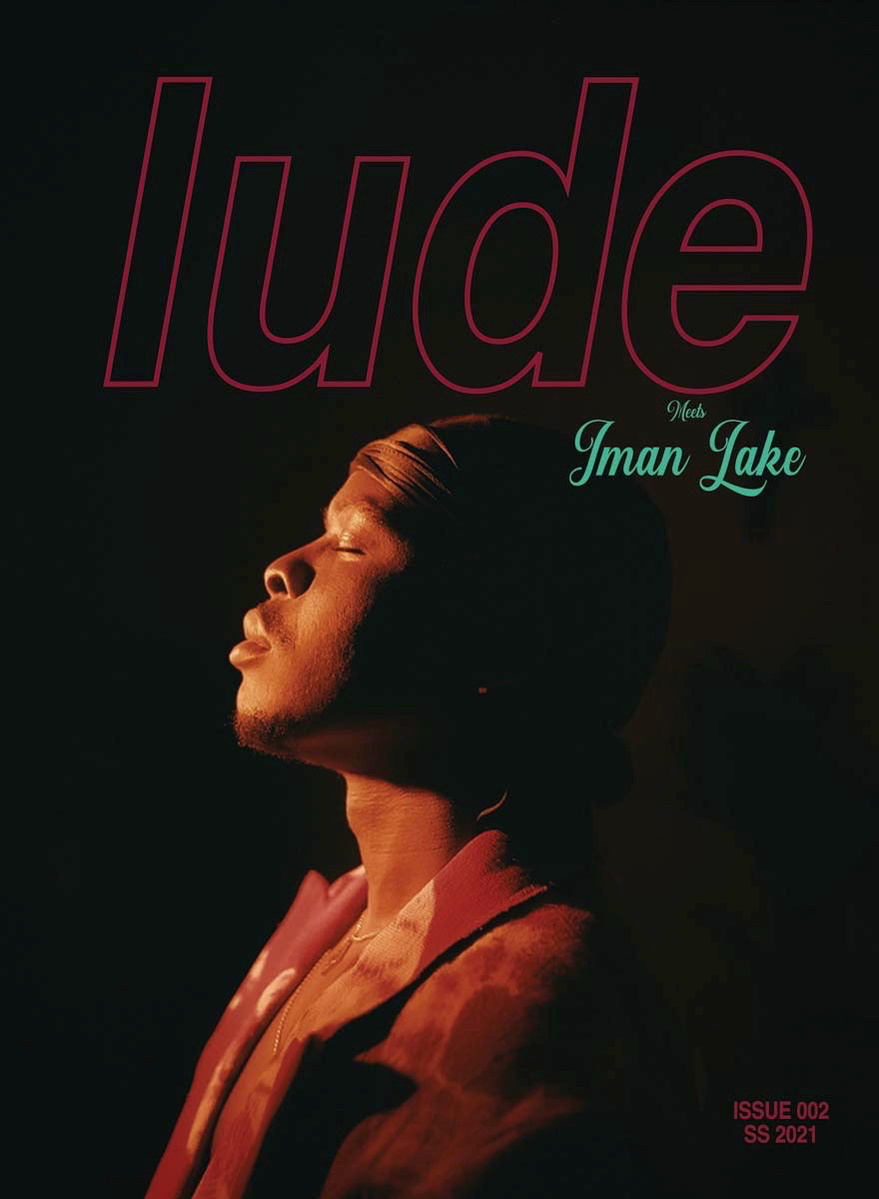 Its not easy to create a buzz around your name in this day and age. Sure, there are several platforms and an endless train of content creators, who swear by the effectiveness of their camera angles and posting schedules in growing audiences. But how, do you separate yourself from the crowd when everyone is doing the same thing. From the youtube vloggers who share the seemingly intimate details of their lives, to the stream of Tik Tokers who provide their top 10 go to date locations in London. Everyone is doing the same thing, we are social creatures after all, we learn by example. But there are some of us who dare to learn through experiment. In music, experimentation could spell disaster for some and success for others. In the case of Iman Lake, experimentation is just his way. Just take a second to appreciate his growing catalogue of music, range of stylised visuals and the release of 'Stranger Days II'. The second edition of his self written comic created in collaboration with his manager and close friend Azeez Bello. Yes, when it comes to creating a buzz, we don't know many that do it better, we caught up with Iman to talk about his journey and latest music video 'For the birds', scroll down to get the full gist.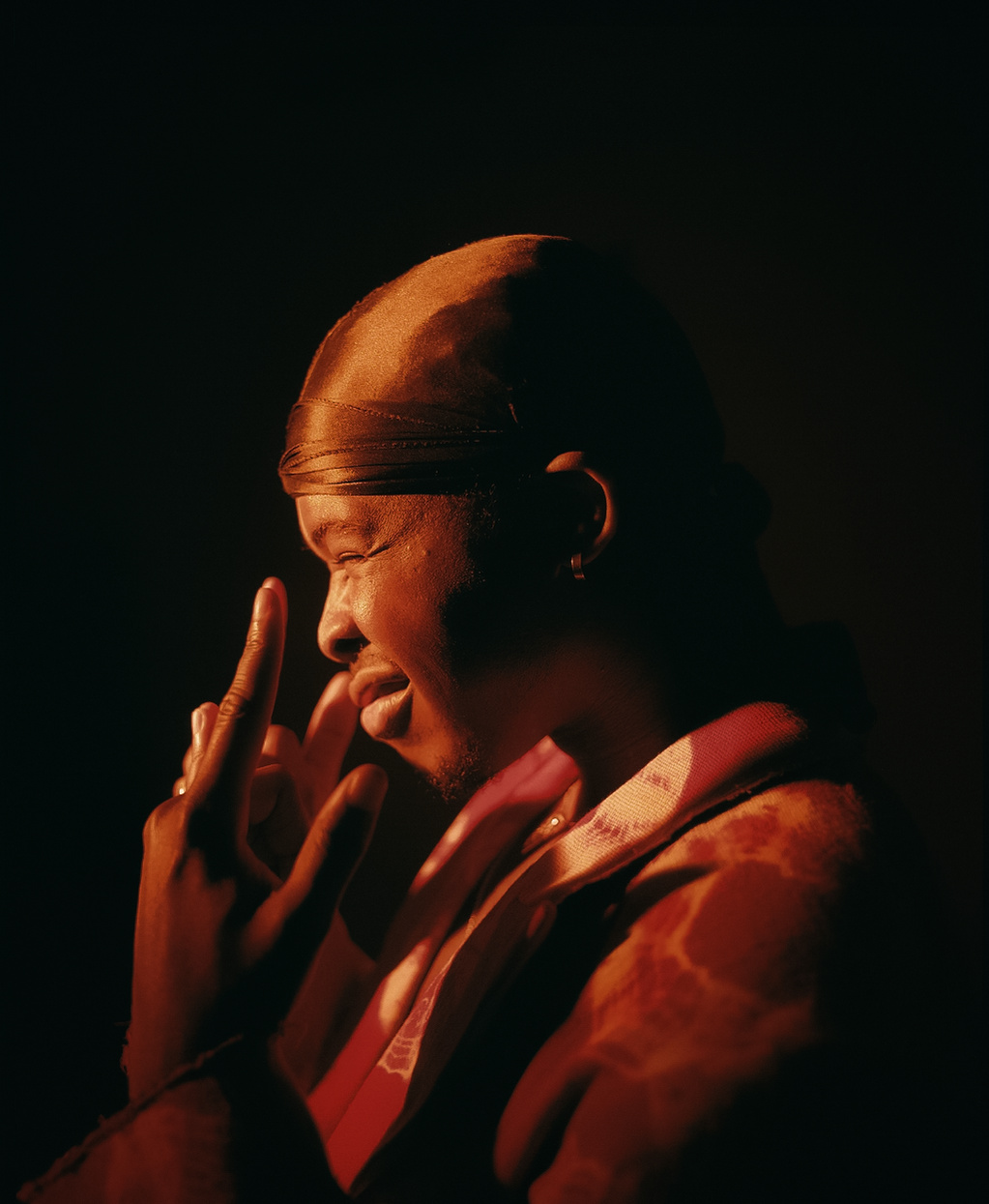 You released 'For the birds' on the backdrop of the events in 2020. On the track you spoke to both the personal and broader political madness that occurred within the year. With punchy lines like '2020 was the year I lost my heart, 2020 the year the world fell apart'. I guess the question forms itself, who or what broke your heart , at the least what was the story?

Haha, well I was dating someone in 2020 and it didn't end too well. We're all the villains in someone else's story, and she is the villain in this song but in reality nothing particularly dramatic happened. It was just a case of wanting different things but I kinda got in my feelings and decided to just vent on the track. So what started out as a soft R&B song about a lil breakup turned into a super bold kinda dark track that addressed the traumas of the year that was 2020, thanks in no small part to the super talented Hotel October who produced the track.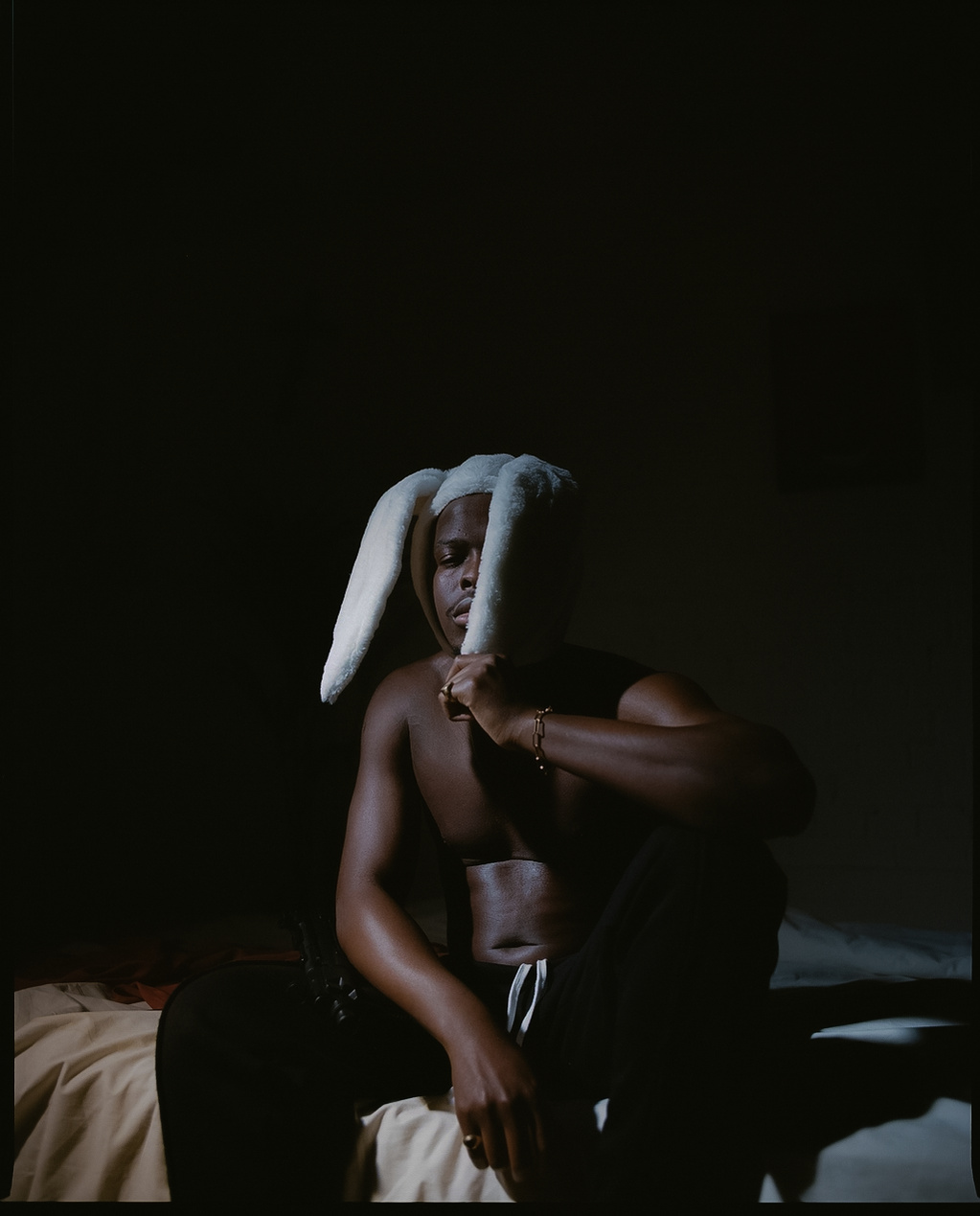 The official video of 'For the birds', pays homage to the cult classic La Haine (1995), what was the inspiration behind that decision?

I was inspired by La Haine because of the film's visual aesthetic. Films are generally a big inspiration for me because certain scenes and images always flash through my mind when I write. Particularly the cinematography, colour grading and tone of a given film scene will sometimes match the subject I'm writing about or the mood and colors of the music I'm writing to, so during that process all these film memories are unlocked in my head. But what was interesting about La Haine is that I hadn't seen the whole film when I was writing For The Birds. I'd tried so many times over the years but only ever got like 15 mins in before I fell asleep. But that was definitely enough to leave an impression on me. I watched it again when I was thinking about the music video and I knew that this film was the missing link that would bring the video together.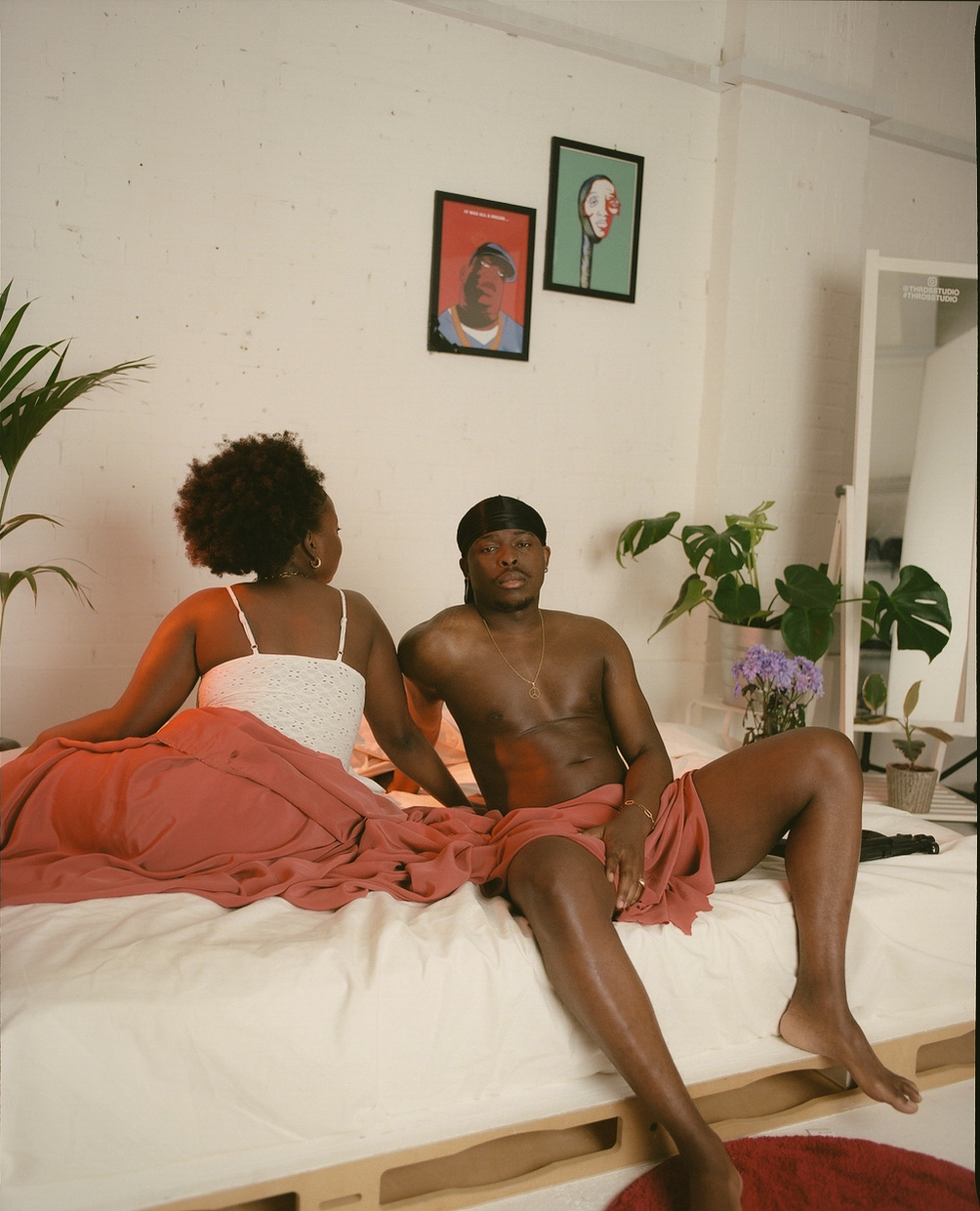 There are several thematic parallels between 'For the birds' and plot of La Haine, like the day in the life style of the video and the inconsequential use of time by the characters and most apparent of all, poverty. What was you trying to get across in this video?

Yeah there are definitely parallels between the two. In my music vault I have a few songs that mean similar things to me and address similar issues to For The Birds and whenever I envision video's for them they are always in black and white. And for me that aesthetic choice highlights the fact that the issues that are being touched on in those songs and in the film and the video are everything but black and white. There is so much nuance and grey area in the subject matter that I feel like you have to narrow a viewer's perception by removing colour in order to highlight it.

As someone that grew up in the "hood" or the "ends" I know and understand the issues people face. The issues people have to deal with in London are the same as the issues people face in Paris and New York and Chicago and Cape Town just to varying degrees, because at the end of the day we all live under the same system that places limitations on our potential so we either have to compromise to it or fight twice as hard. Poverty is one of the things we have to fight against, lack of opportunities is another crime is another, there are so many more and they are all interlinked in that grey area so when someone commits a crime in order to survive or create a better life it's not a black and white issue. Which is what we tried to highlight in the beginning of the video. As far as the use of time, For The Birds is really a feature film. We just kinda sped through it in editing in order to make the trailer fit the song.

On all your projects the name Azeez Bello appears, shout out to the big bro ! You guys have been working together for a while. What is it like to know you have Azeez in your corner ?

Working with Azeez is knowing there is someone that completely understands and shares the vision, and has a vision of their own. We work in symbiosis, even non verbally. There have been times where I have thought something and Azeez will say the exact same thing like two seconds after. We share the same outlook on a lot of things and that bleeds into the work we do together, even in the moments that our points of view differ, all it takes is a conversation to find a middle path that aligns both our visions. I think it's a testament to the length of our relationship. We've known each other and been friends for over 10 years so working together is just an extension of our existing relationship. Coming into this game it's great having someone next to me whose temperament and intention I don't have to doubt or question. And I think my relationship with Azeez is reflected in the majority of my relationships. I trust the people I associate and work with to be themselves, so I always know what to expect from them. Even the unexpected can be expected because intrinsically when you understand a person, you understand what they are capable of.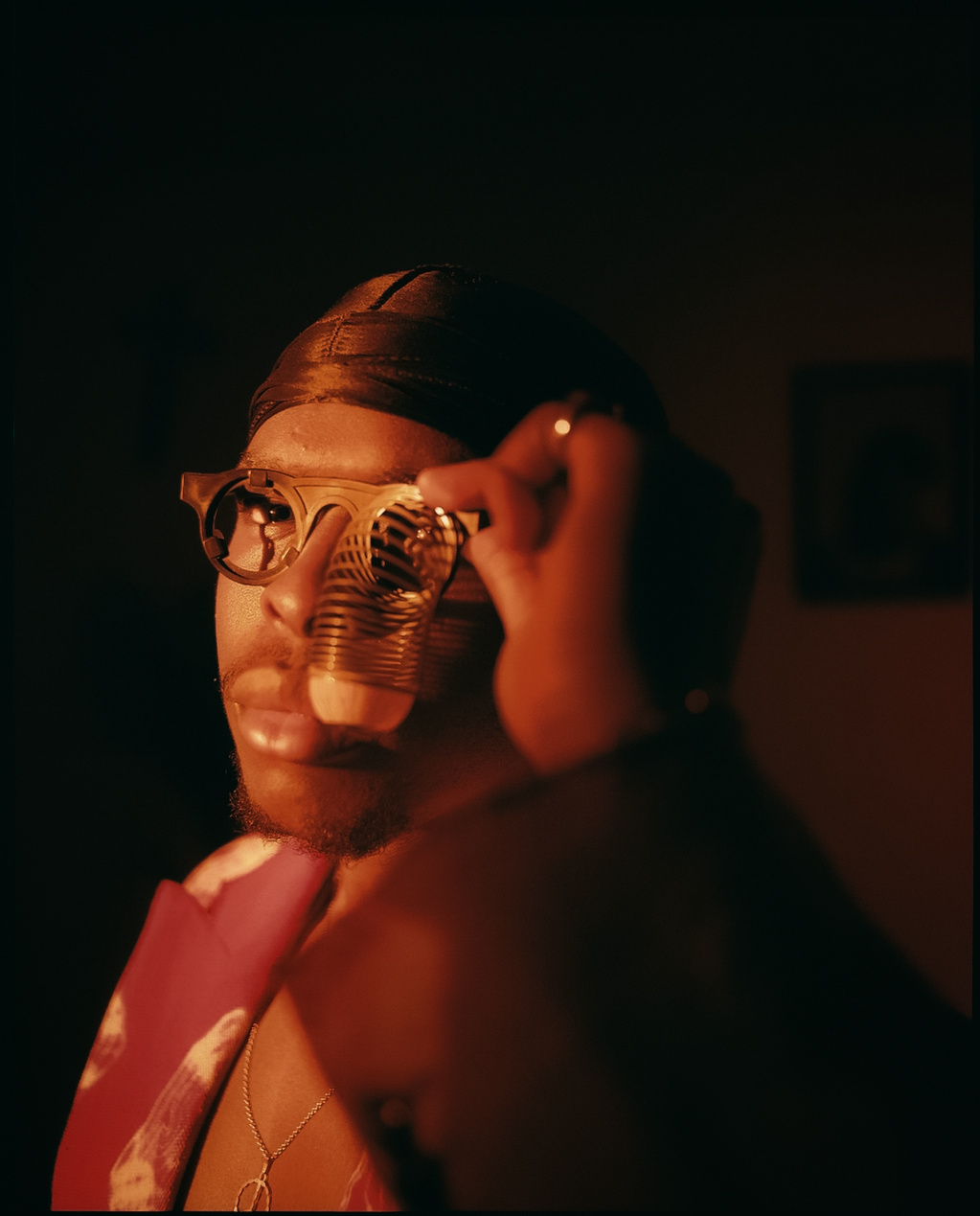 What is coming next with Creative individuals?

Creative Individuals is a creative platform that I believe has the potential to encompass every creative field or endeavor conceivable under a single umbrella. It's as much an immaterial mentality as it is a material thing. It's primarily Azeez's creative baby but it began when we both started our creative journey's. We both went our separate ways, honed our crafts and now everything we do serves as the foundation for what Creative Individuals will become. In 10 years or maybe even less I expect to be able to pick up the phone and call the most creative individual in any industry in the world and be like I have an vision and you're the person I want to help me execute it and I expect them to say yes because I've done the work to get there. That's the mentality, achieving greatness through creativity with truly creative people.


You've taken an unusual route to engage with your listeners in making the Stranger Days comic. Where did the idea arise from and will there be a part two?

Writing a comic book has always been on the bucket list for me but actually turning the song Stranger Days into one wasn't my first call. But like all great things do, it started with taking an L. I had a great idea for the Stranger Days visuals but because of another series of L's the execution didn't match the vision so through Azeez's suggestion I decided to write a comic book instead, to really illustrate the ideas within the song. In the streaming era of music where listeners don't have many tangible ties to the music we wanted to be able to give people something to actually touch and feel. As an independent artist it was extra important because it was a material way to connect with supporters and a way for them to directly invest in the vision. Especially during a pandemic where there were no shows, so no one was actually meeting or connecting in real life. Part 2 already exists. It's attached to another song, which is a little more upbeat and marginally more optimistic. Azeez helped with the story outline for this one. There are new characters and it's altogether bigger and bolder and it's taking the story in an exciting great direction.

Thinking of connecting with your fanbase , through unconventional means have you put any thought to NFTs and the crypto space?
Yeah most definitely! I feel like every commercial industry in the world is heading or already exists in the online market, that's really where everybody is now. Crypto and NFT's are just the natural evolution of that. So as an independent artist it makes sense to make use of an emerging market to expand the vision. I feel like it's still a new frontier at the moment so there's definitely still a lot to learn but It's an exciting prospect and new avenue to grow in. I just need to make sure I stamp my own identity on it when it comes time to execute.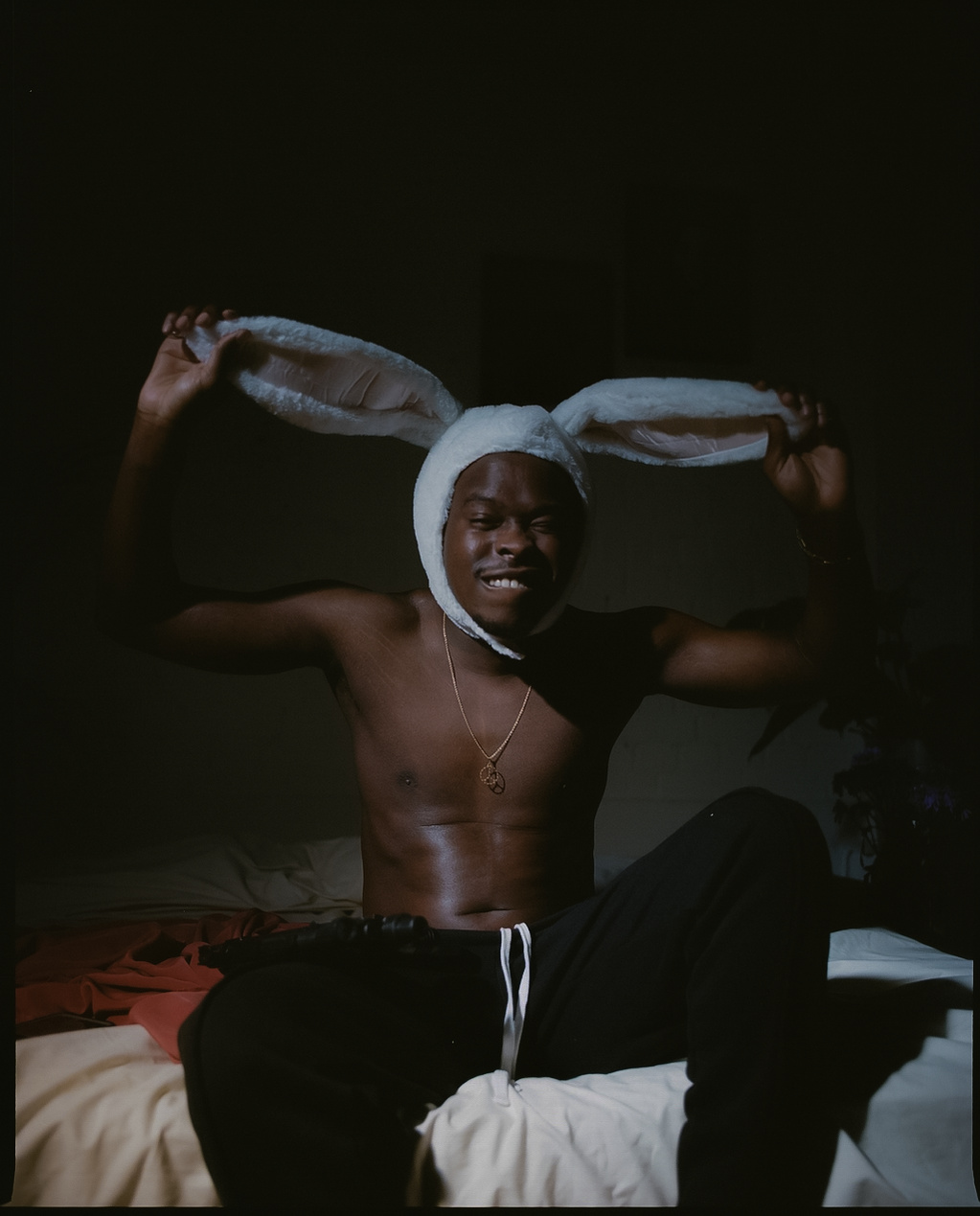 What outside of music is important to you these days?
Living life really, as fully as I can. For me life fuels my creativity and creativity fuels everything else so really embracing life and having fun is so important. The pandemic really put life on pause for everyone so for me just celebrating being alive is key. My well being, my family, my friends all remain as important as ever. And also increasing my capacity to learn is important to me. I want to deepen my knowledge and understanding about things that interest me cause that's how you drive growth, individually and collectively. I've been hitting the gym recently as well, being sexy is very important!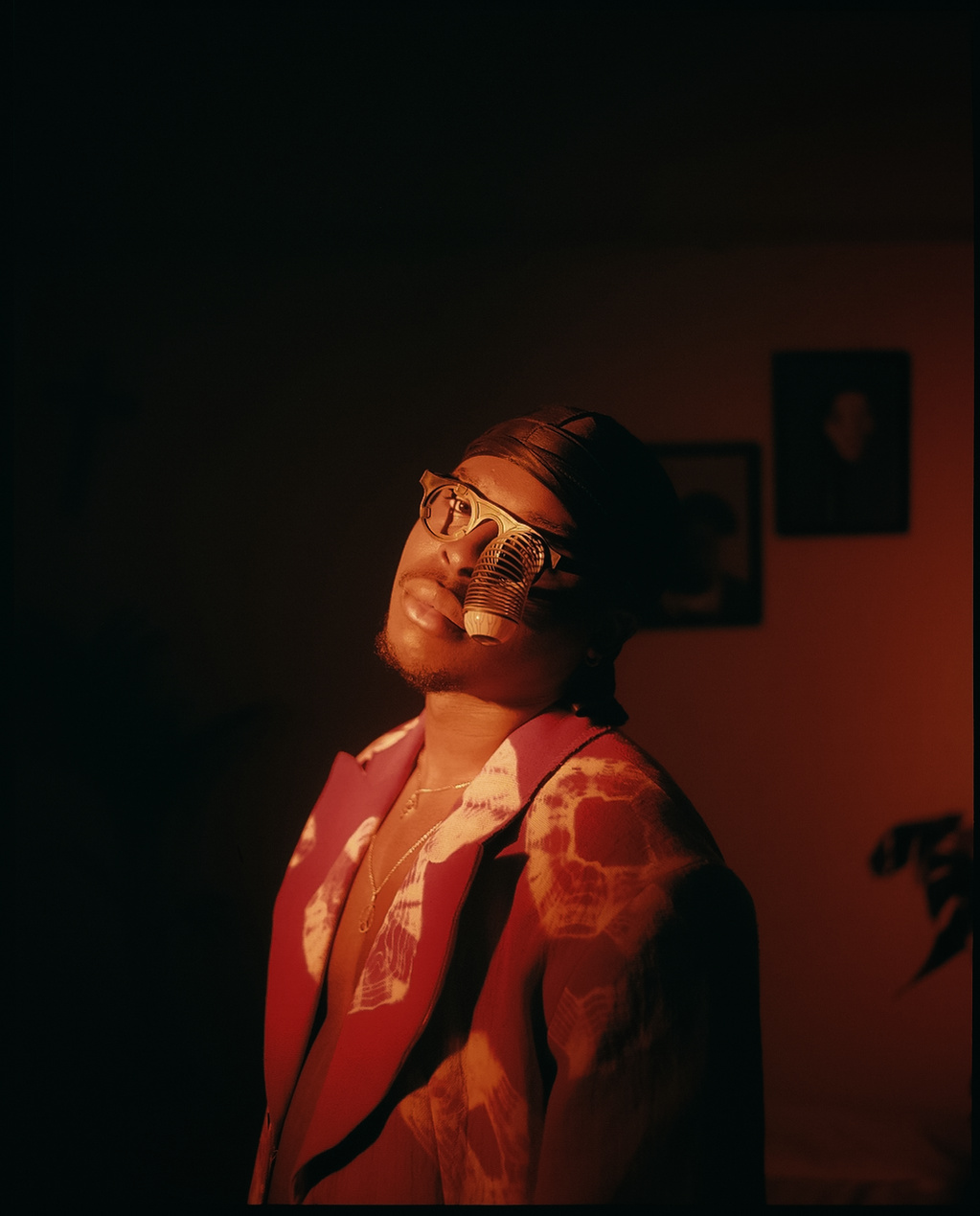 When I asked you earlier, what genre would you say your music is, you said 'for the sake of classification its alternative RnB but as an artist I don't stick to one genre.' I think the sentiment is shared by many artist across different mediums. People seem to view being identifiable for one sound or for one thing, as being compartmentalised and so they veer off in as many different directions as possible. Its almost like being good a one thing is no longer good enough. But I guess its also a thing of expression. What are your thoughts?

Simply put, in a generation that grew up on the internet with access to so much information and such a multiplicity of influence, I think the artists of the day are less inclined to restrict themselves. They're more likely to want to do, everything they know is possible to do, which is everything and anything they have interest in. The world has become diversified in every way, we live in a gig economy now. Your uber driver could be an amazing guitarist, studying psychology and while shooting for fashion labels. You can study law and decide to apply your learning into starting a record label. All These differing mentalities can all bleed into the art. People don't really just do one thing anymore cause people aren't really just one thing at a time anymore. Necessity demands multiplicity as well, especially in this era when a lot of artists are choosing independence. You need to wear a lot more hats to really execute your vision these days and to connect with different people. But that being said the dichotomy between being a jack of all trades and a master of none exists for a reason. It takes a lot of time to be excellent and although, I for example, may switch genres in my music my goal still remains to be an excellent music artist, once I feel like I've mastered that I'll decide to do something else.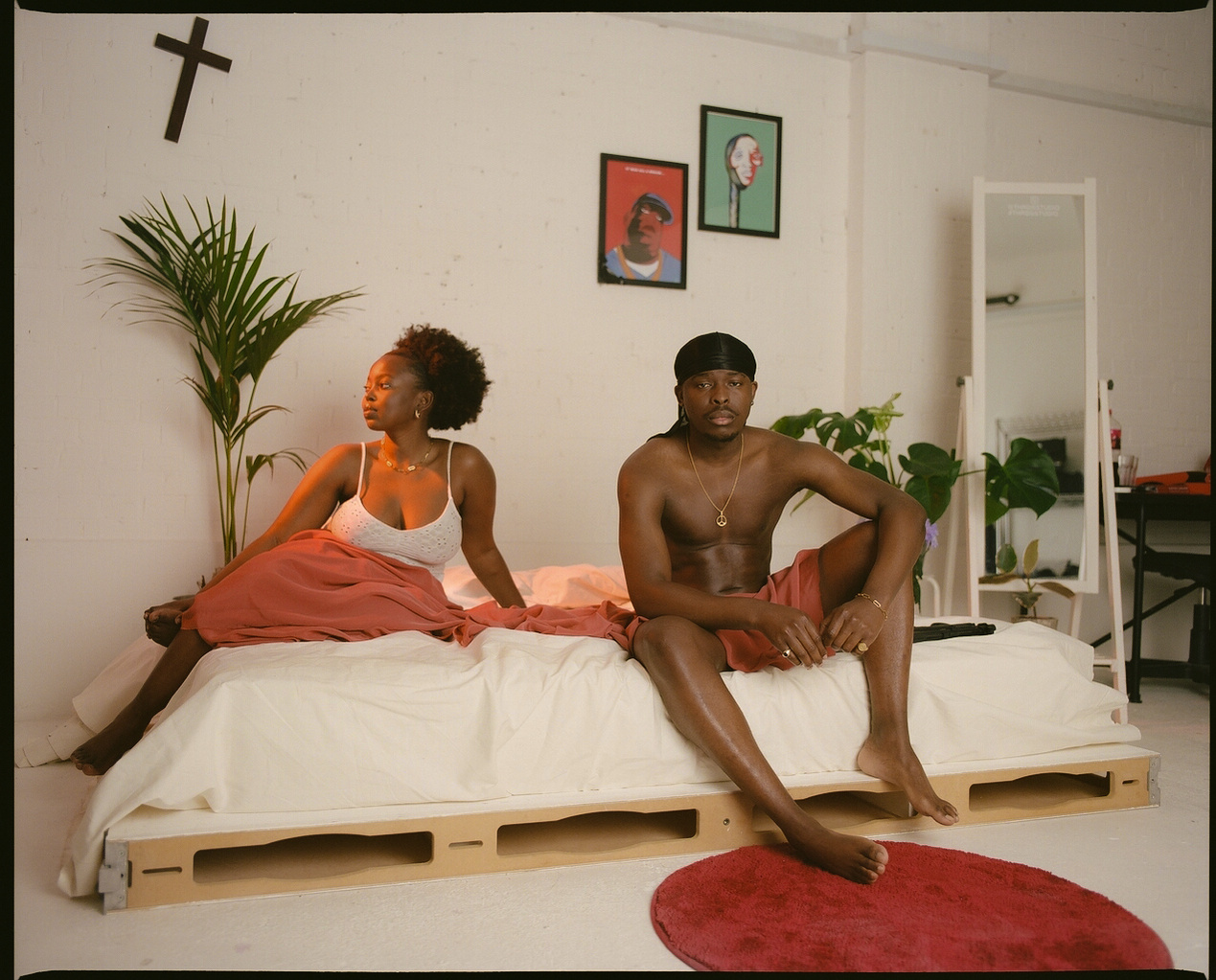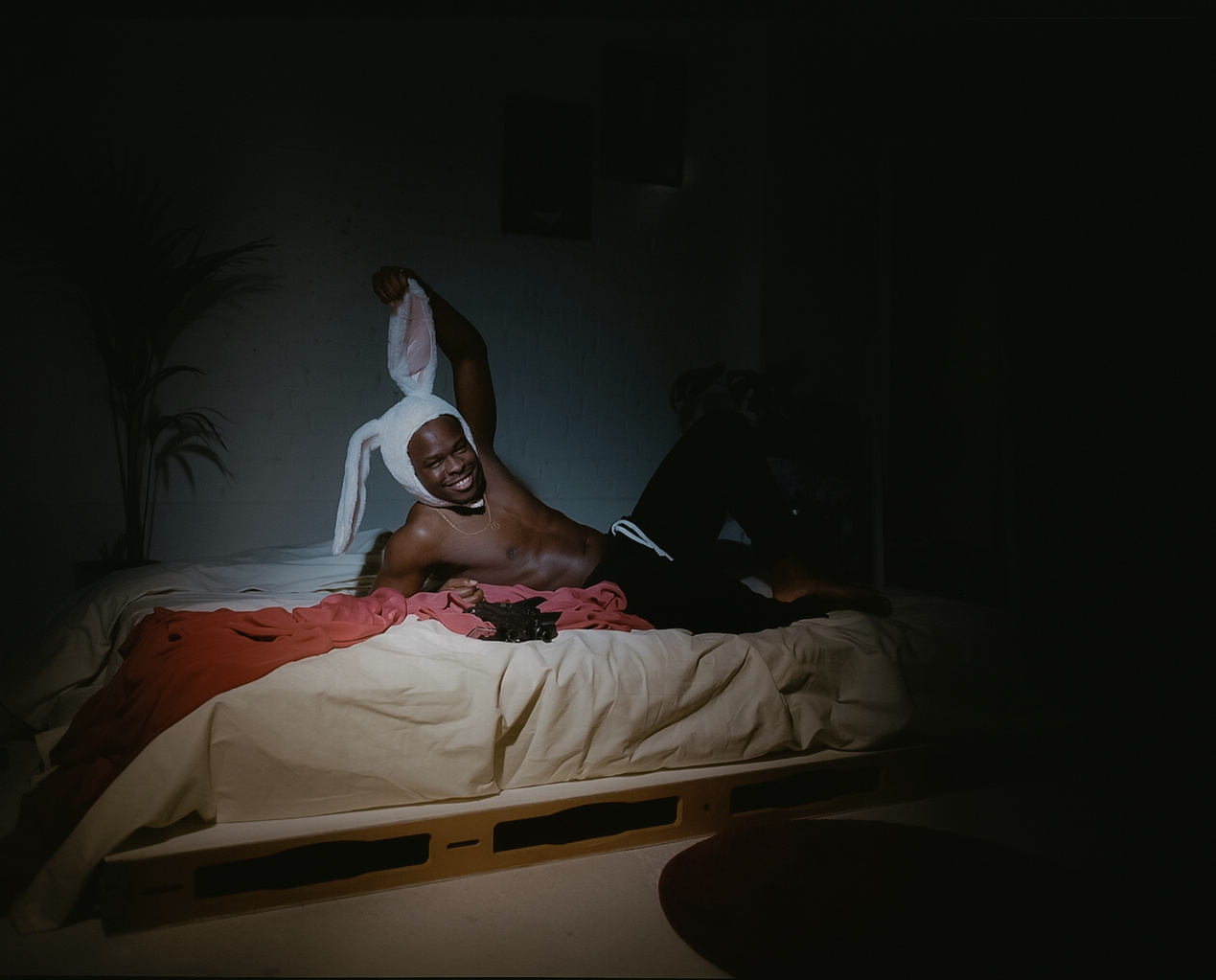 Looking at the creative space within london, in terms of music and otherwise, who would you like to work with in 2021/22?
I'd really like to work with Ghetts, he's a newham legend and I feel like that would be a great moment. I would also like to work with more visual artists, and learn and create some cool shit!
Who do you reccomend for Lude to interview next ?
A singer songwriter by the name of Ayanna, she has an amazing voice and is an amazing songwriter, she's gonna be a star! Also my brother Azeez of course. He is a man with a vision and a lot of opinions so that would be a great conversation!
Photography by @deandumare
Styled by @dd.vaughan
Assisted by @la_xre
Model @wanikali_c_offline