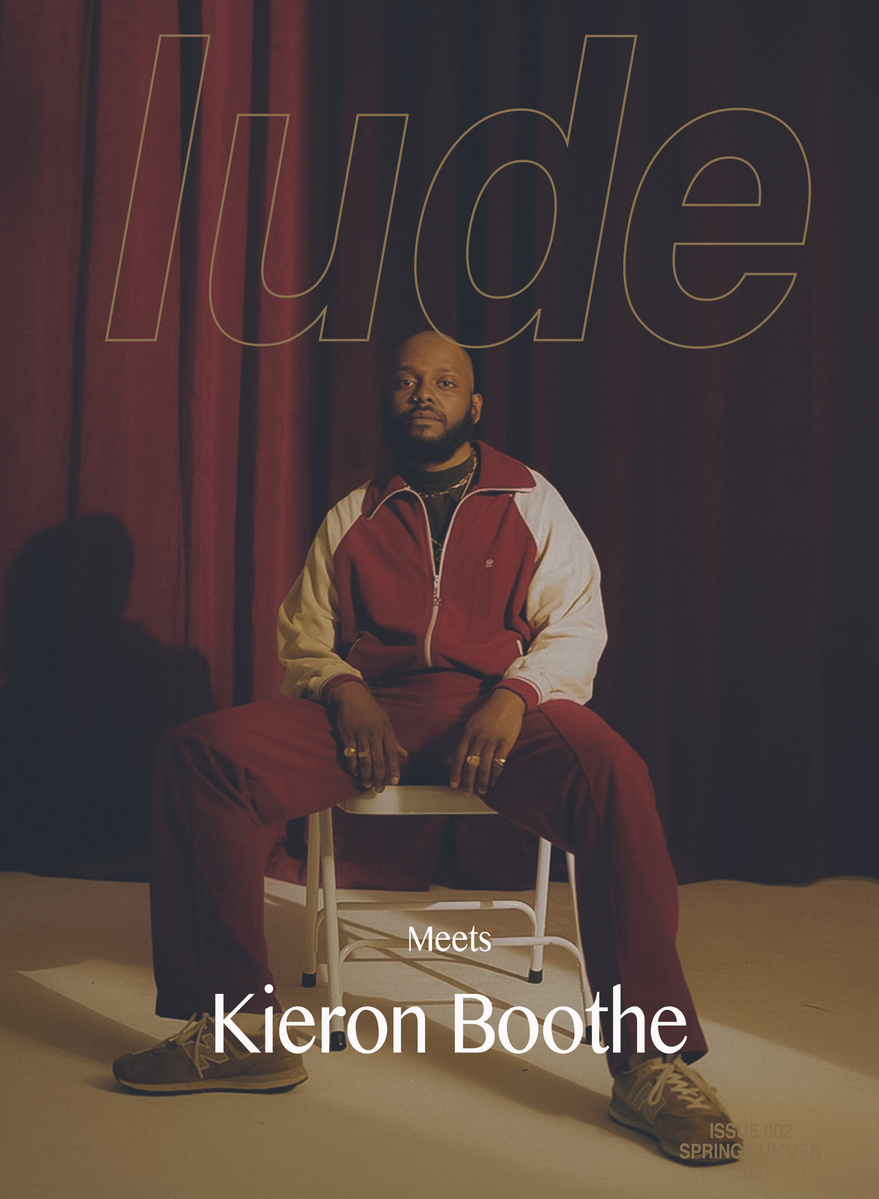 "Do it yourself", a turn of phrase that seemed a little dismissive, growing up. Looking back, it was more of a vote of confidence. A show of belief in your ability to complete task for yourself, by yourself. In this DIY era, such experiences have proven crucial to the success of thousands of entrepreneurs and creative individuals, alike. Those votes of confidence cast by our parents, siblings, friends & teachers, though back-handed from some, have become the driving force behind our audacity to think big and manifest. While appreciating the importance of a team, as the proverb goes "if you want to go far, go together", there are times in life where we must go it alone. When thinking of such a creative, one name that comes to mind is Kieron Boothe. One of east London's finer rappers, quick witted and crafty with the pen, Kieron's recent rise has been parabolic. But make no mistake, Kieron's success is been far from overnight. He's been grinding "up late, Sunday to Sunday" working seven days straight. Between work, spending his nights in the studio and the completion of commissions for the likes of the British Premier League, fellow arts Jords and more recently Supermalt. Kieron still finds time to update his followers on artistic progress, posting a new piece of work everyday. On top of managing his own distribution deals, shows and the release of Shapes and Shades vol 2 , the second edition of his collection of graphic illustrations. Kieron is really doing it for himself, by himself. We caught up with Mr Boothe for a quick chat, see what he had to say below.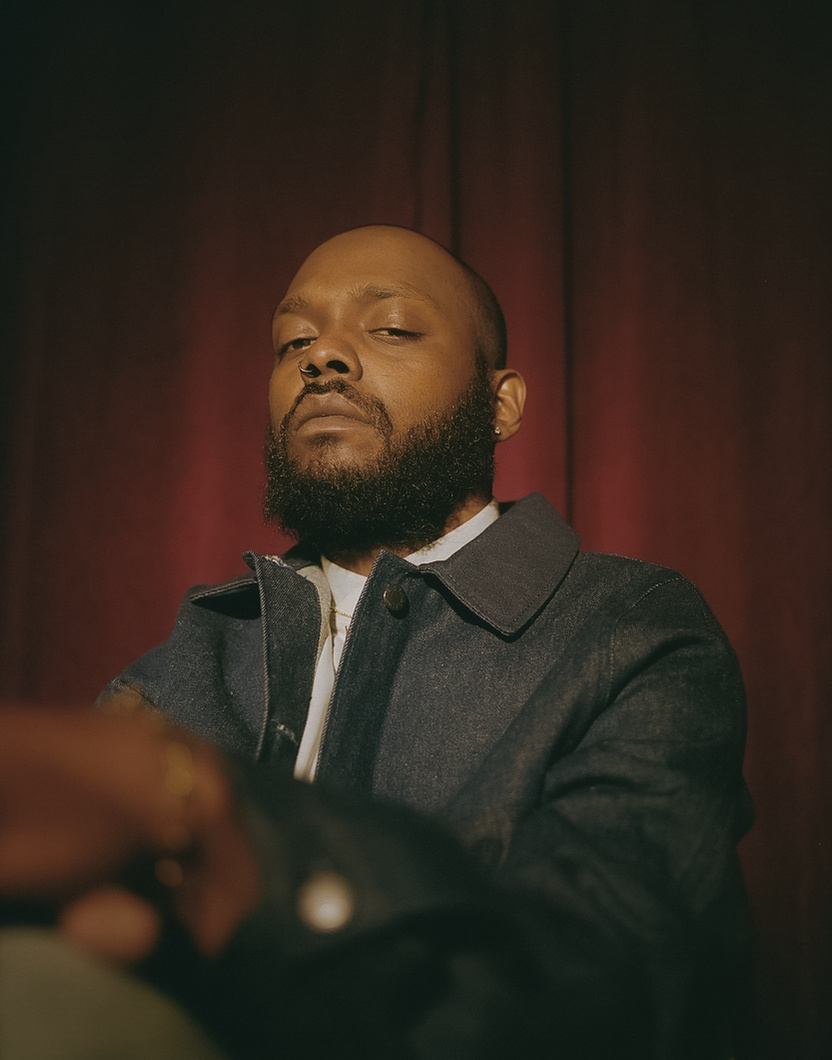 So Mr. Boothe how is it going? Congrats on the "Sunday to Sunday" video, I remember you reciting some of the bars at our shoot and thinking he needs to put this on a beat. But I wasn't expecting the subdued mariachi type beat by producer Alma De La Selva. How did that collaboration come about?
Alma is an amazing guy that I met in 2017 when I first started working on the Mr. Invisible project with Lysser. They were living together at one stage and most of the two EPs (Mr. Invisible I & II) were done during that time and we've just continued to work since then really. What is special about this song for me, is that it was the first session I had after the first long lockdown, last year. It was great to get out of my house and the song came together really quickly, so I had it planned that it would be my first release of 2021 from then.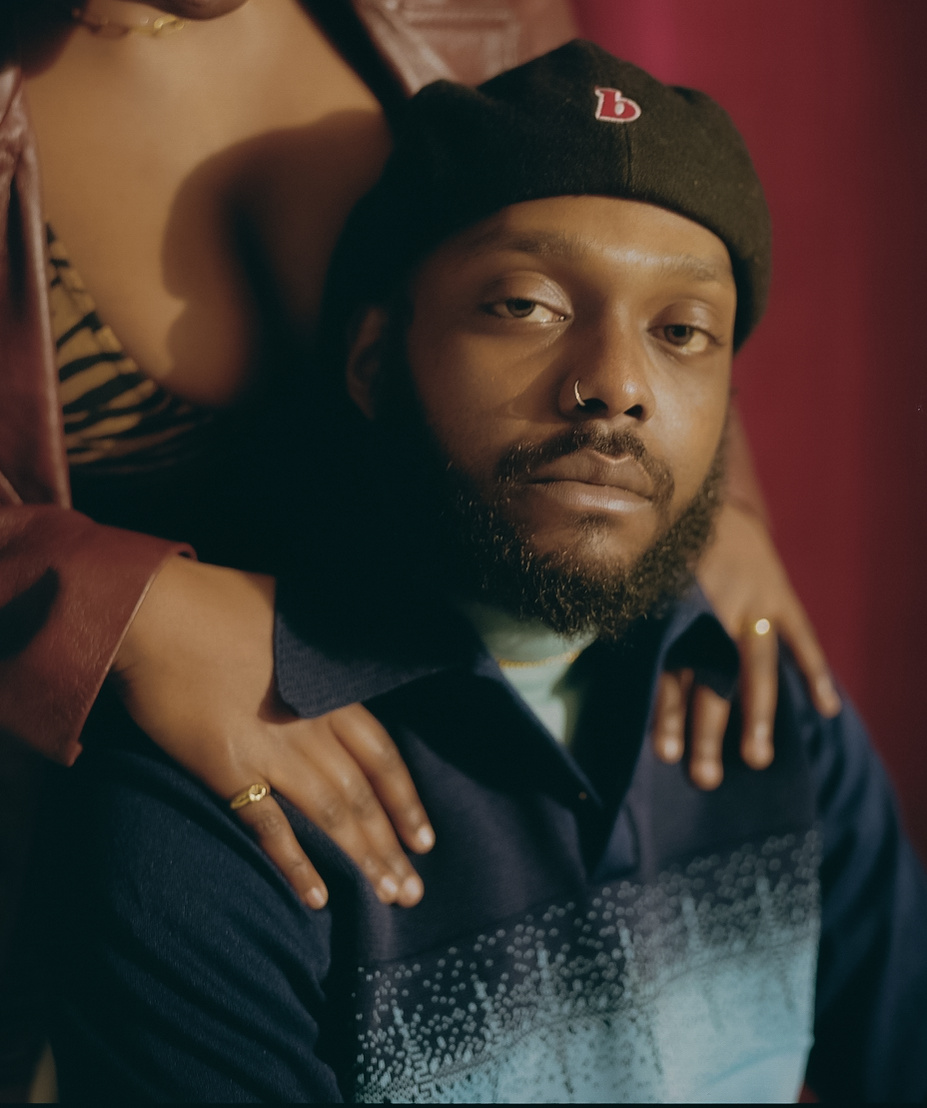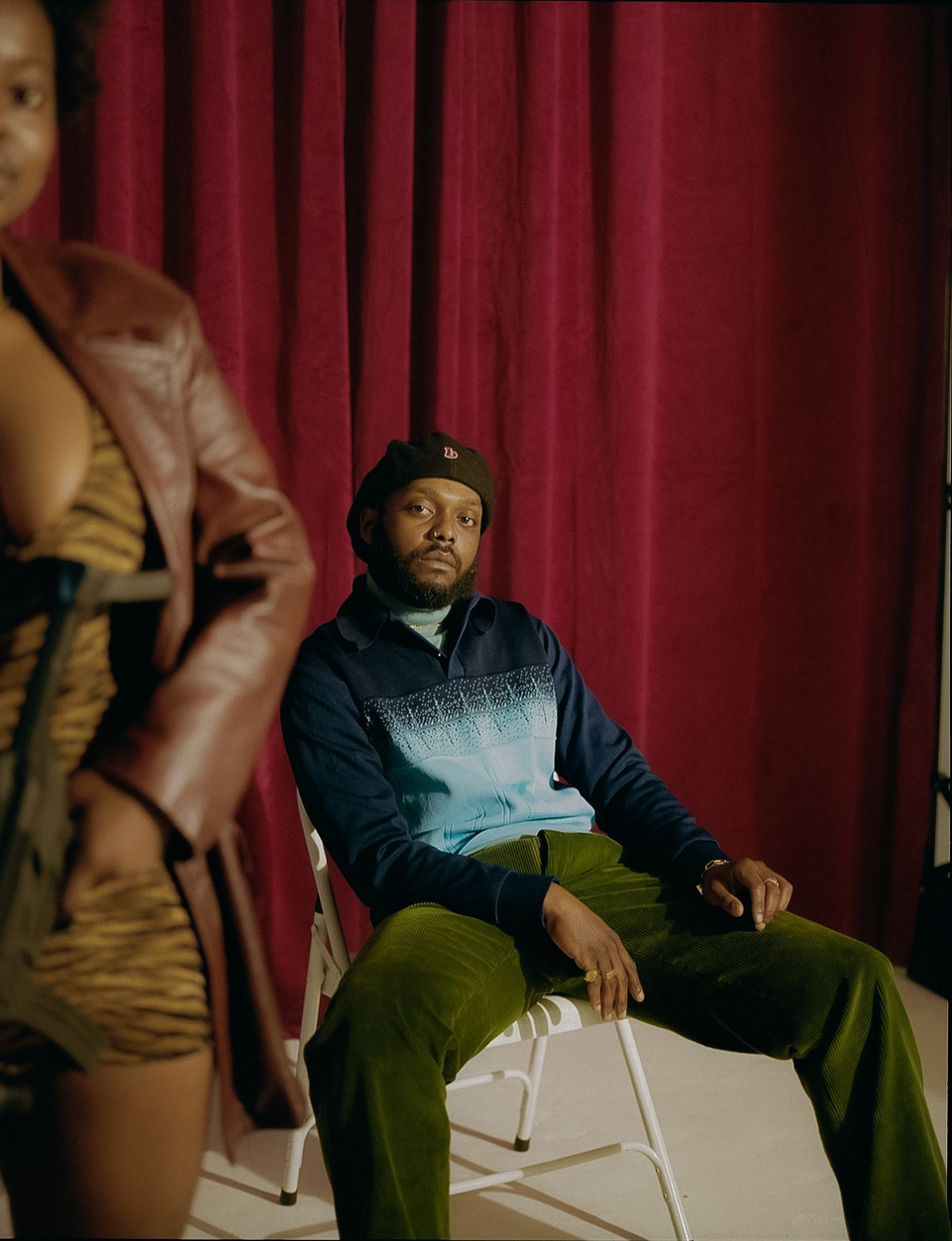 Speaking of the lockdown, if you were to liken your experience of the lockdown to a song. What song would it be and why?
I think my isolation song would have to be 'Free Nationals & Chronixx - Eternal Light'. It reminds me of the songs I grew up listening to and was something I could have on loop, while I work on artwork. so therapeutic.
"No Peace" ft Morgan Lorelle is also on the Silhouettes Project (SP), another great track. The song like the SP mission is grounded in an idea of community. Looking around at your peers, who else would you like to work with?
The Silhouettes project was such an amazing thing because it exposed me to so many great, like-minded individuals at different stages in their careers but all with a common goal and dream. It inspired me to get out of my shell and work with a lot of the artists involved, so I'm having a lot of sessions with guys like Eerf Evil & Srigala. Started some ideas with Jords & I would love to work with Kojey Radical on some bits. There's a lot of names I could list.
On "No Peace" you spoke on the desensitisation to violence that music can influence and more recently you spoke out on the Jhus freestyle clip. Although valid, some may say that such a stance is very narrow. What are your thoughts?
I think it plays a part in the desensitisation of violence, as well as social media and video clips, etc but obviously, crime and violence have always existed, even way before the music. The problem is a lot deeper, but I think the issue I have, is that a lot of rappers only like to show one portrayal and one side of the story. With the Hus clip I'm a HUGE fan of him and have been for many years, I just felt that that was a little bit too dark for me considering the situation in the ends right now and his position in life, the success, etc. I also saw a lot of people, I know personally were praising the lyrics as well and I just felt a little bit triggered at that moment.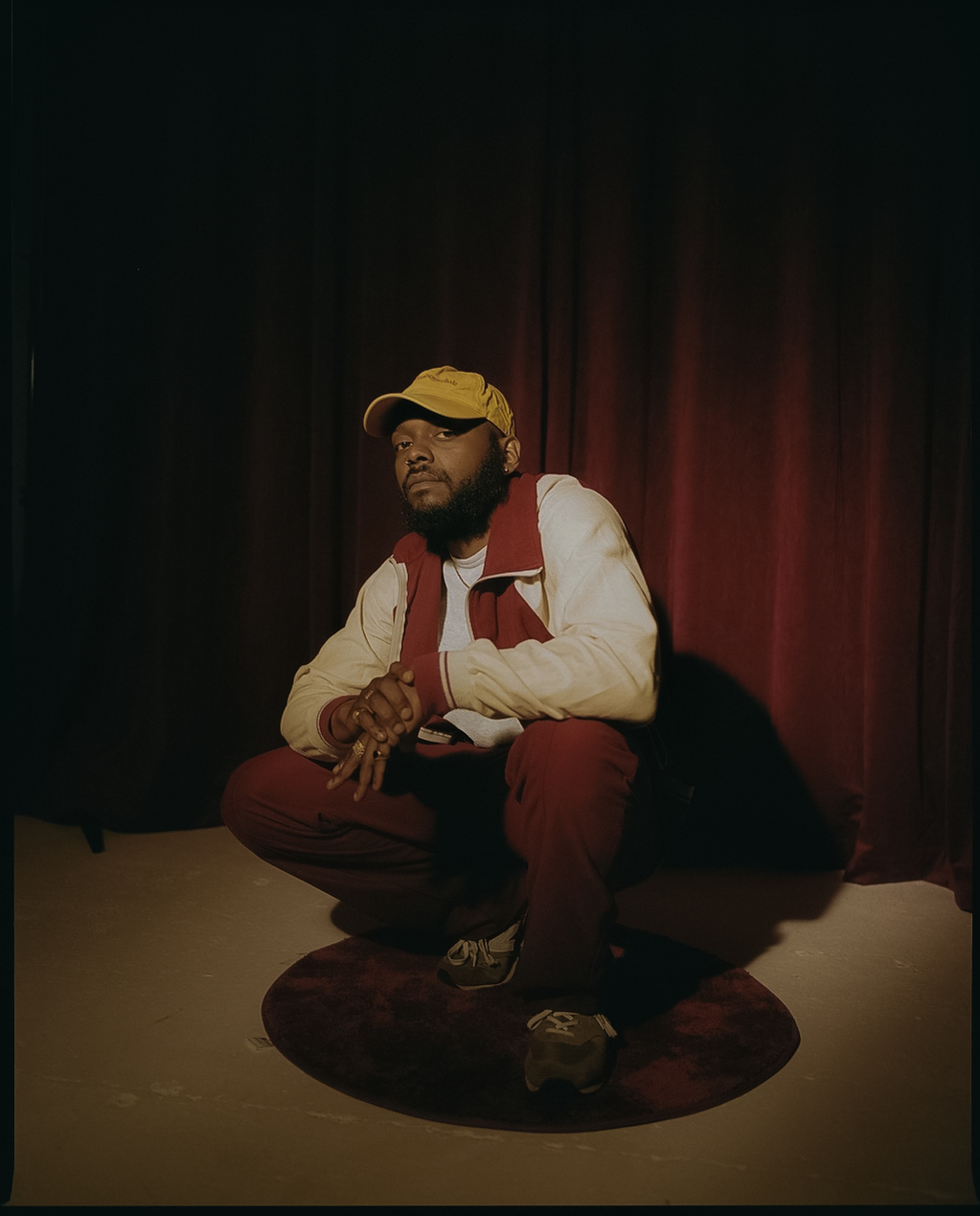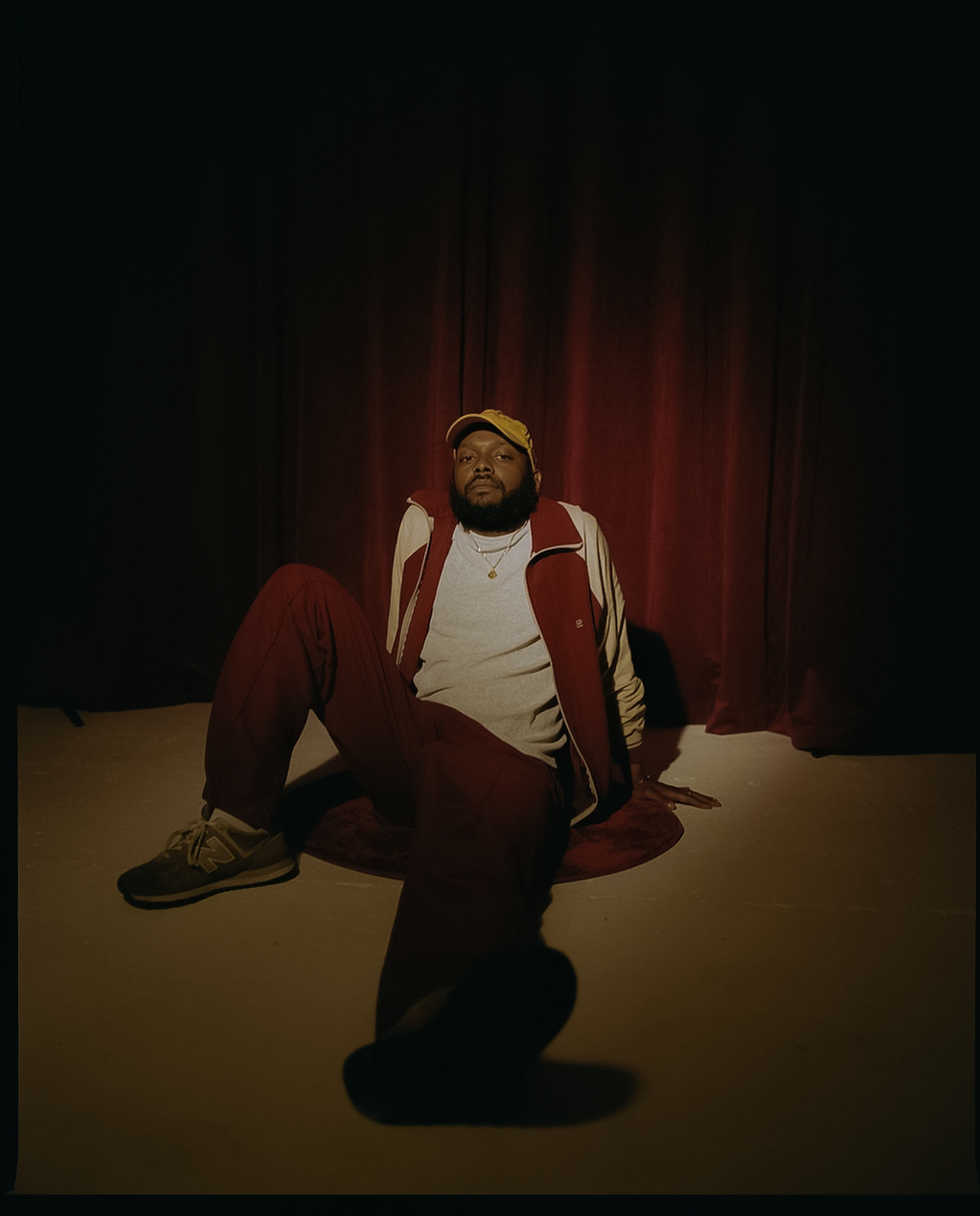 What are your thoughts on the mainstream music industry and the acceptance of the alternative music scene?
Personally what I think is beautiful right now is that we 'alternative' artists don't seem to let the thought of acceptance bother them, we've kept moving and now made a huge amount of progress. I think it gets to a point where they have no choice but to accept it once they see the traction and cult-like following we seem to be generating organically.
A new way of distribution and merchandising is beginning to open up through blockchain technology and NFTs. Have you heard of it and should fans expect anything from you within the growing Nft art space?
Yeah, I am still learning more and more about all of the crypto art space. I have released The 'council estate' comic book with Frenzy as an NFT recently and I have been approached by various people from here and overseas about working on some art.
Mr. Invisible III is coming?
So before Mr. Invisible III, I'll be releasing 'The Stoned Age 2' sometime soon I'm just polishing things up. I'm indecisive right now whether or not Mr. Invisible will be released as a run of singles or a project at the moment. I think the beauty of being unsigned and independent is that I can try out different ways of releasing my music to find the strategy that seems to work and build for me. I can say that I am enjoying the process at the moment.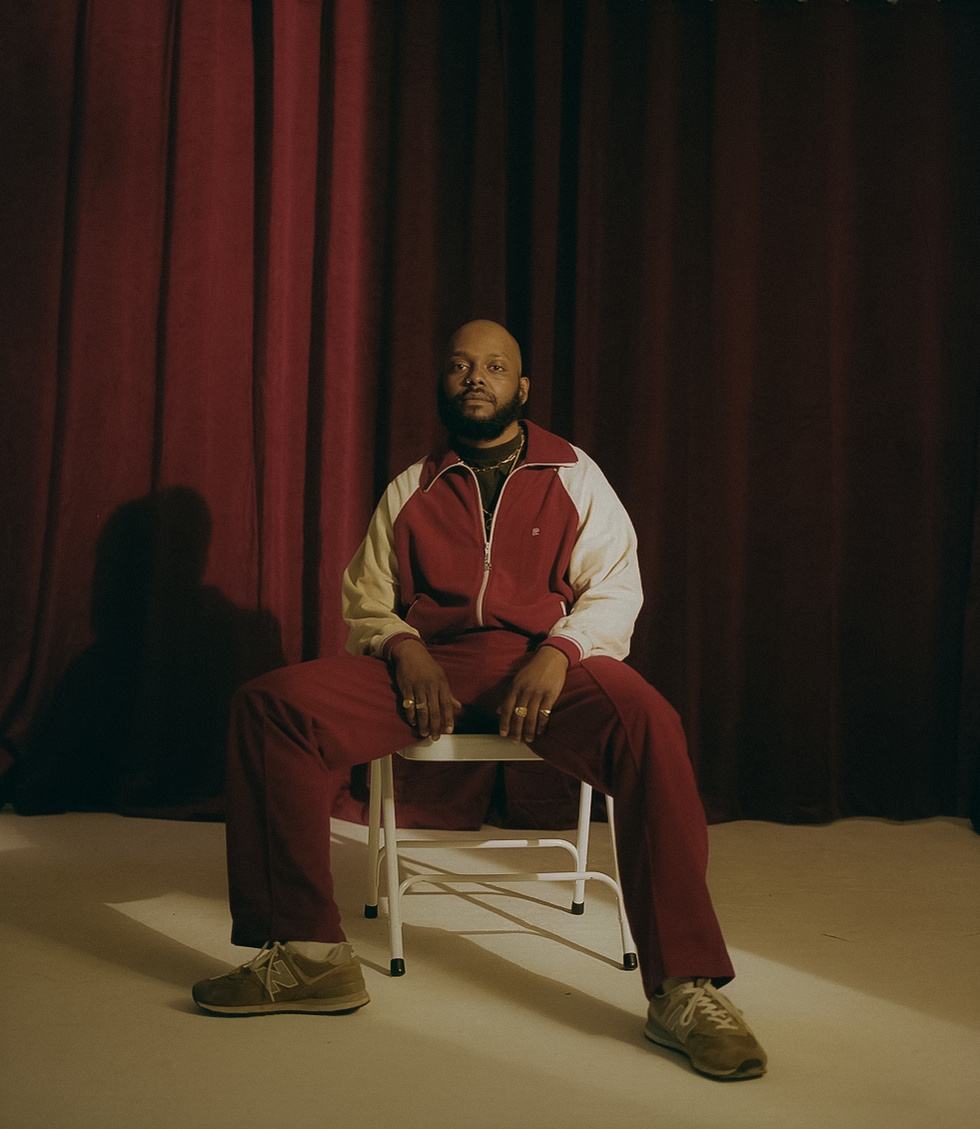 Are there any live appearances in the works that we should know about?
I've just done my first festival gig with The Silhouettes Project and it was amazing man. We had nearly a 2 hour set at the brainchild festival with a full 6-piece band. It was incredible. I've got another festival with them on the way (Kenfest) and a few Boxpark gigs around London but I've been trying to hold out with the bookings so I can put on my own exhibition/show at some point this year, depending on the COVID situation.
As many can see, you are crazy with the pen, both lyrics and landscapes never miss. Now I know you don't draw landscapes but I had to get the alliteration in there. My question is would you say you're a musician or artist first?
I actually need to start drawing more landscapes and scenes. it's all about perspective and geometry and the maths in art throws me off all the time but it's something I need to overcome. You know what this is a question I've been getting asked a lot in recent months and I dunno how to answer it anymore. I was drawing as a kid but wasn't an 'artist'. I was then heavily pursuing a rap career as a teen and in my early 20s, instead of art because it was more socially accepted in my circle, I guess. It took me a long time to accept and pursue the art side of my life and it's interesting that since I have I've changed as a person and my career only seems to be on the rise because of it. So to answer your question, I'm a visual & audio artist.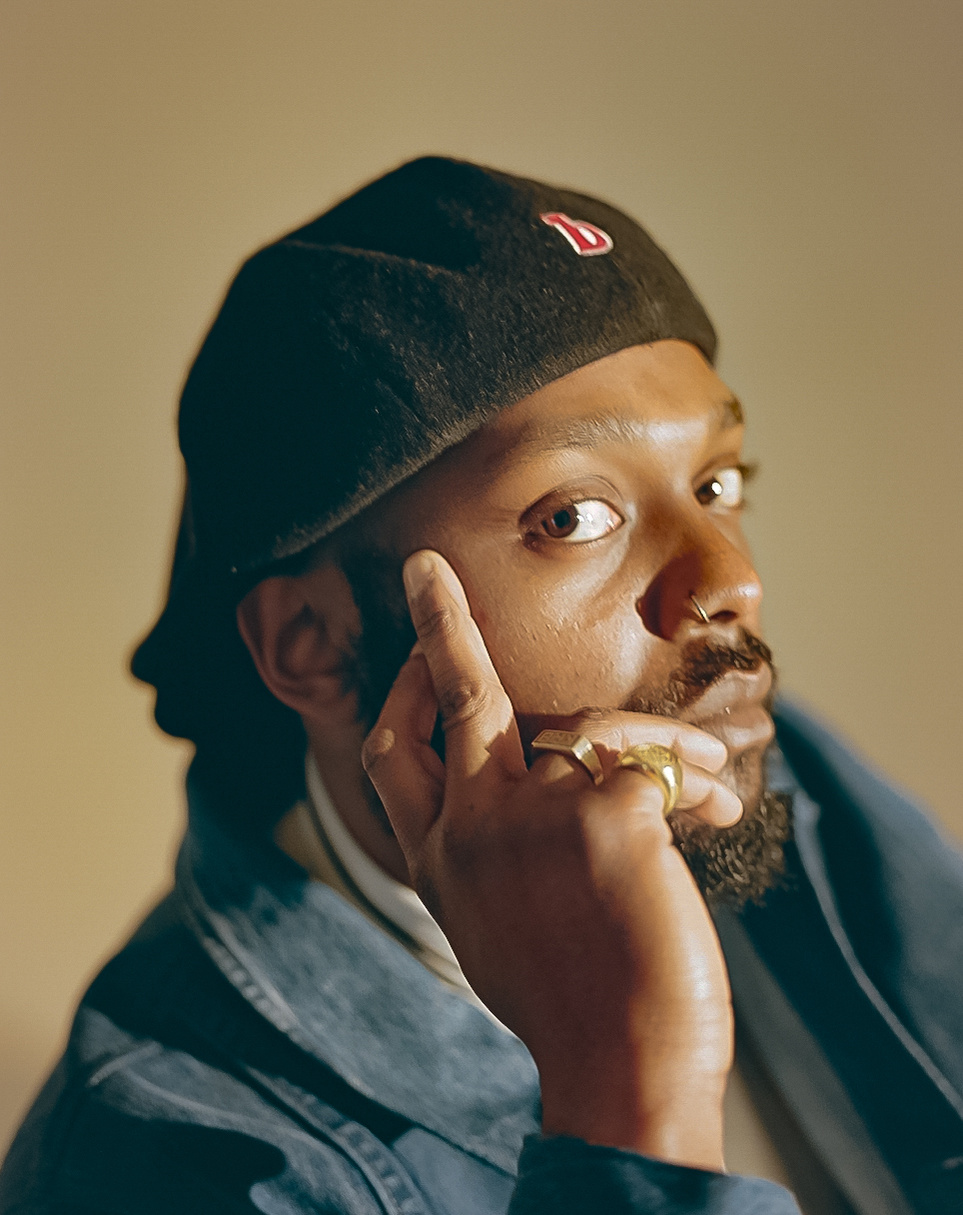 Your output is insane, everyday we see a new post! What's the secret man? Haha you know what, some days a post takes 25 minutes. It's not hard for me to upload something a day but it is hard to try and create finished pieces daily, which is what I was doing a lot of last year. What helps me is that my day job as a gateman, I get a lot of time during the shifts to do artwork and it gives me a nice routine. So I say the secret is just setting aside 10 minutes a day. I started off in 2018 by drawing one thing a day. It didnt matter how long it took, I just had to complete one piece. Now it's more about duration, I do a lot of timed figure drawings ranging from 2 - 10 minutes and I've seen my overall productivity pick up. What would have taken 4 hours in the past now only takes two.
Having full ownership of your art as an independent artist must feel good! I wonder whether their is any down sides to doing it all?
I think it can get very stressful, luckily, although I do a lot myself I work with amazing producers, engineers and musicians that help take the pressure off with music. Giving me space to focus on the lyrics and execution. I also have a good circle of friends around me, that I generally send ideas and concepts to, just to see how they vibes them. A lot of them are non-creative too so it's interesting hearing from their perspective.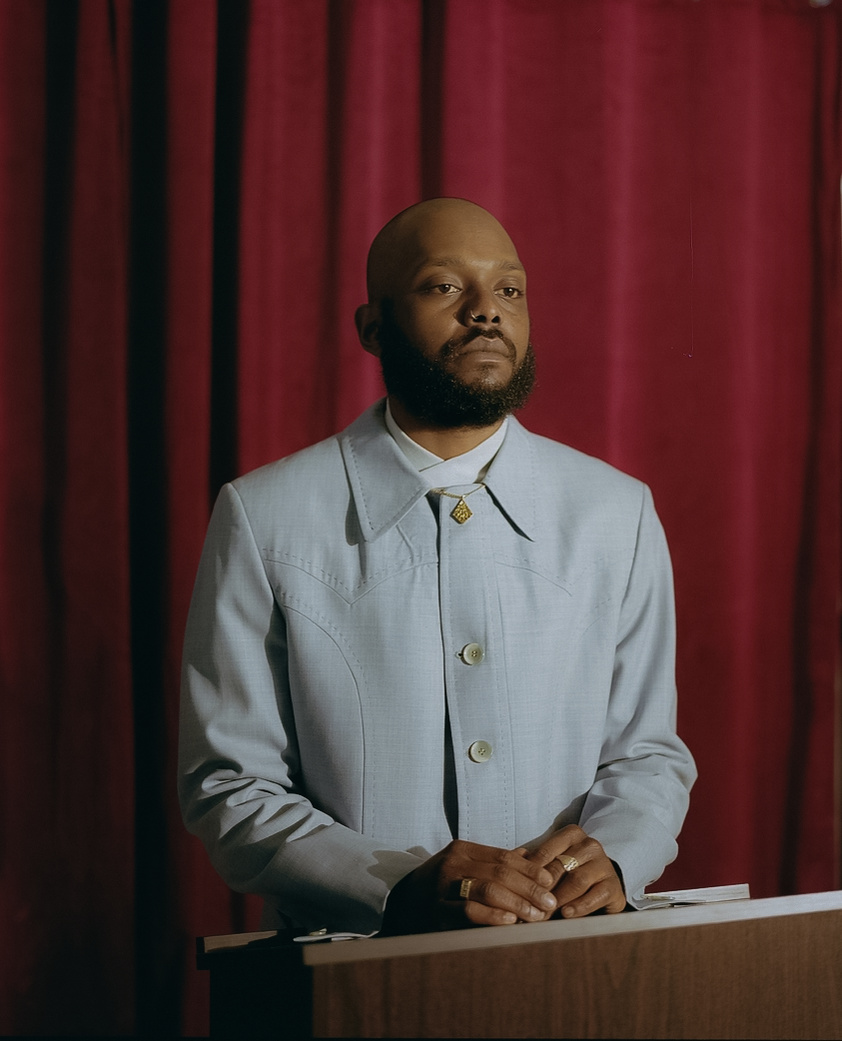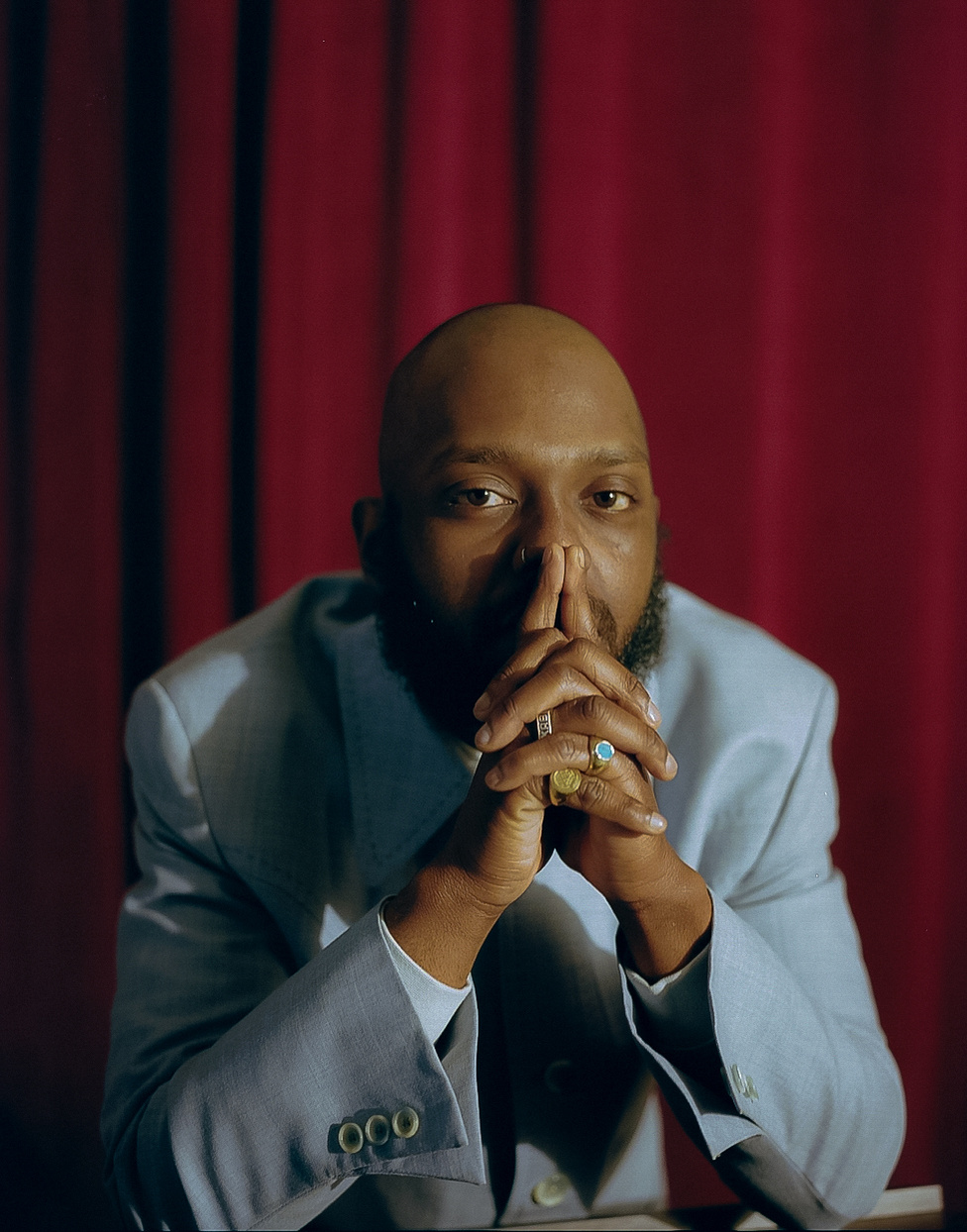 As the city returns to its hyperactive state, will there be a Kieron Boothe art exhibition or listening party for us to look forward to?
Yeah man that is definitely the aim. Where my EP has been delayed but for good reason because now I feel that it has the potential to be a lot bigger, but until the project is out or a date is in place I can't move forward with any of those things. I may do a small listening party/exhibition together and then a live music night following the release.